OK, I'll admit, that this is less of a meme and just some more hilarity over AOC having a narcissistic sexually charged meltdown over getting caught playing in mask-free Florida while her state is supposed to be panicking about the Omicron variant.
The photo that started it all was her and her boyfriend got caught by paparazzi outside having some breakfast and yucking it up on the street. Ron DeSantis had to get in on the action which set AOC and her fragile ego right off.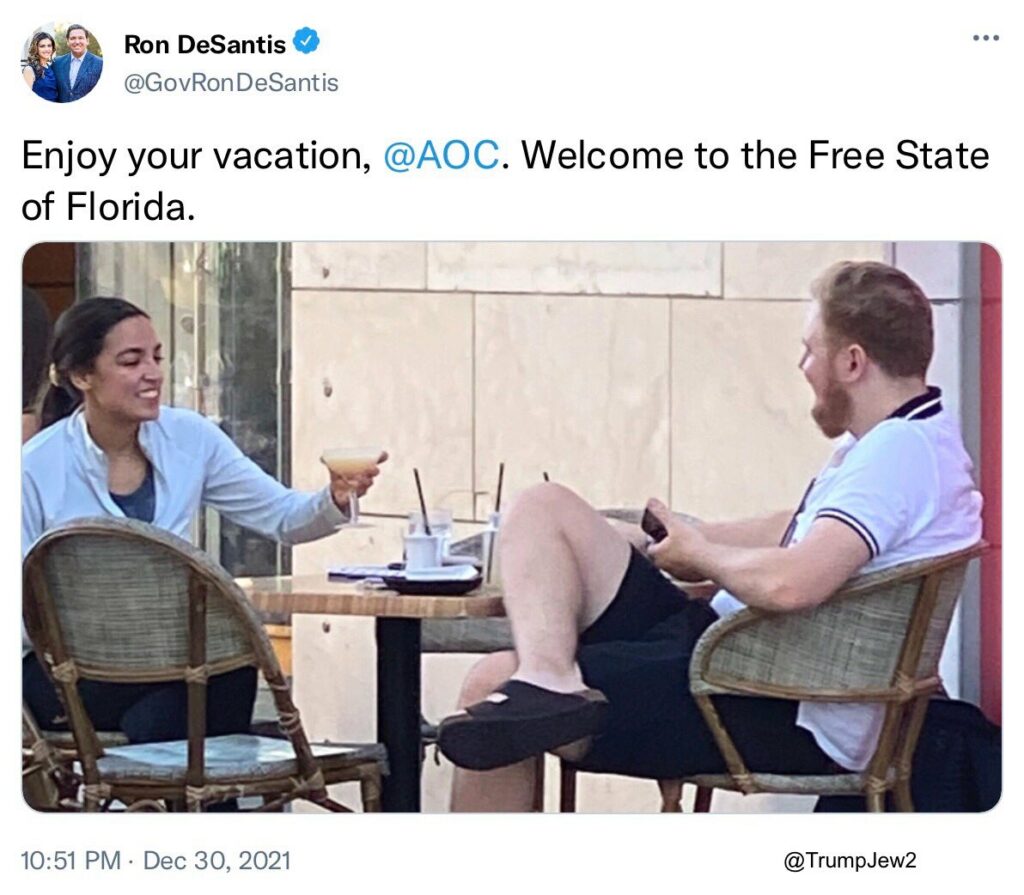 Of course, it probably didn't help that other senators got in on the action as well. Steve Cortes jumped into the Twitter storm and doubled down, not only calling out her playing mask-free in the world when she is normally touting masks everywhere policies but her boyfriend's choice of footwear. Now as a sandal person myself, I can't say too much about that, but at least he wasn't wearing socks with his Birkenstock knock-offs.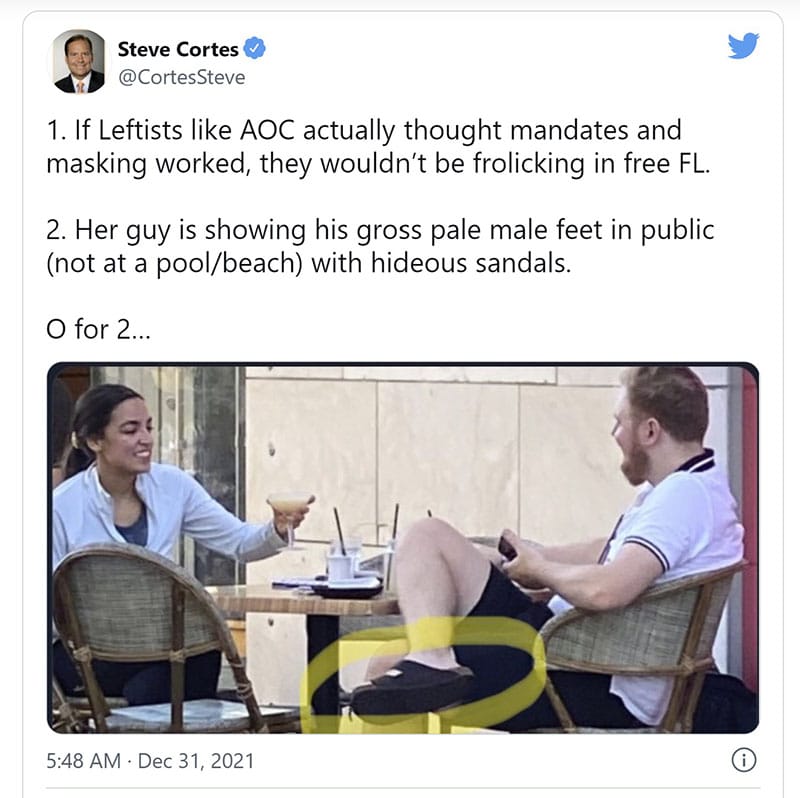 Thoroughly enraged, AOC had to snipe back and well… Make it weird. Instead of ranting about privacy or mask policies, she starts claiming sexual stuff, how Republicans want to sleep with her, and talking about her boyfriend's feet.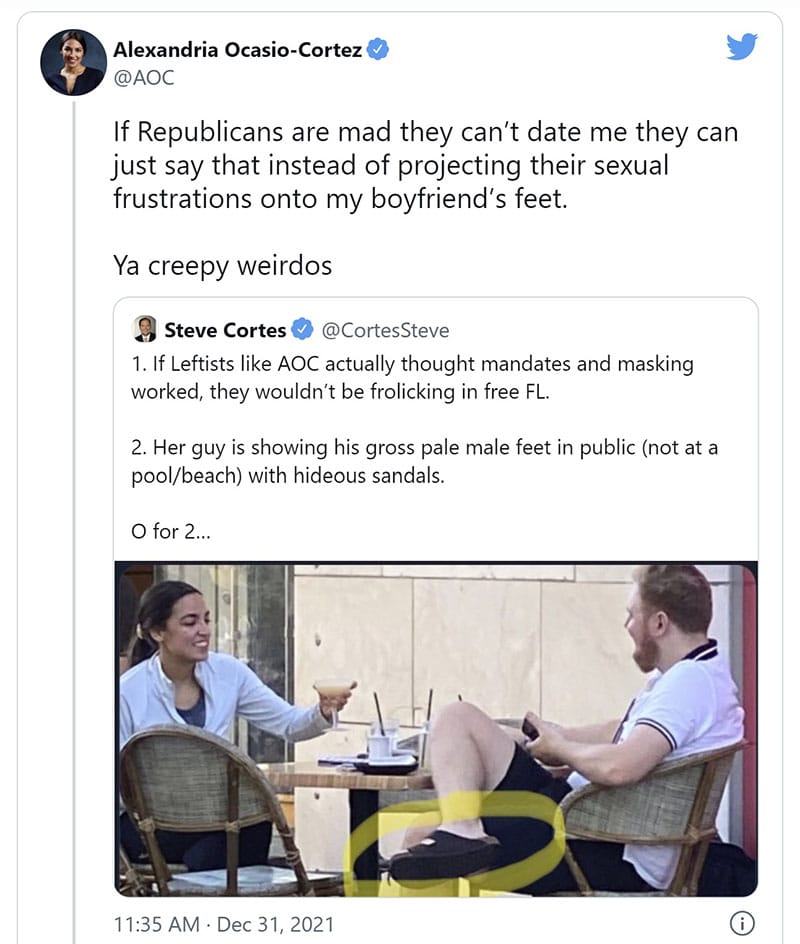 But let us not forget that not just AOC that loves Florida. Her mom actually has moved down there to take advantage of the lower taxes. Another case of do as I say, not as I do?