The latest drama from our of the US Capitol is that apparently despite her stories of heroic fleeing and hiding AOC was nowhere near any of the Capitol Hill protesters. Her neighbor just down the hall Tweeted and called her out on her BS saying that she is two doors down from AOC and no one was ever in their hall. This has sparked a firestorm of backlash against Cortez and of course, some awesome memes, all filed under the hashtags #AOCLied and #AOCSmollett.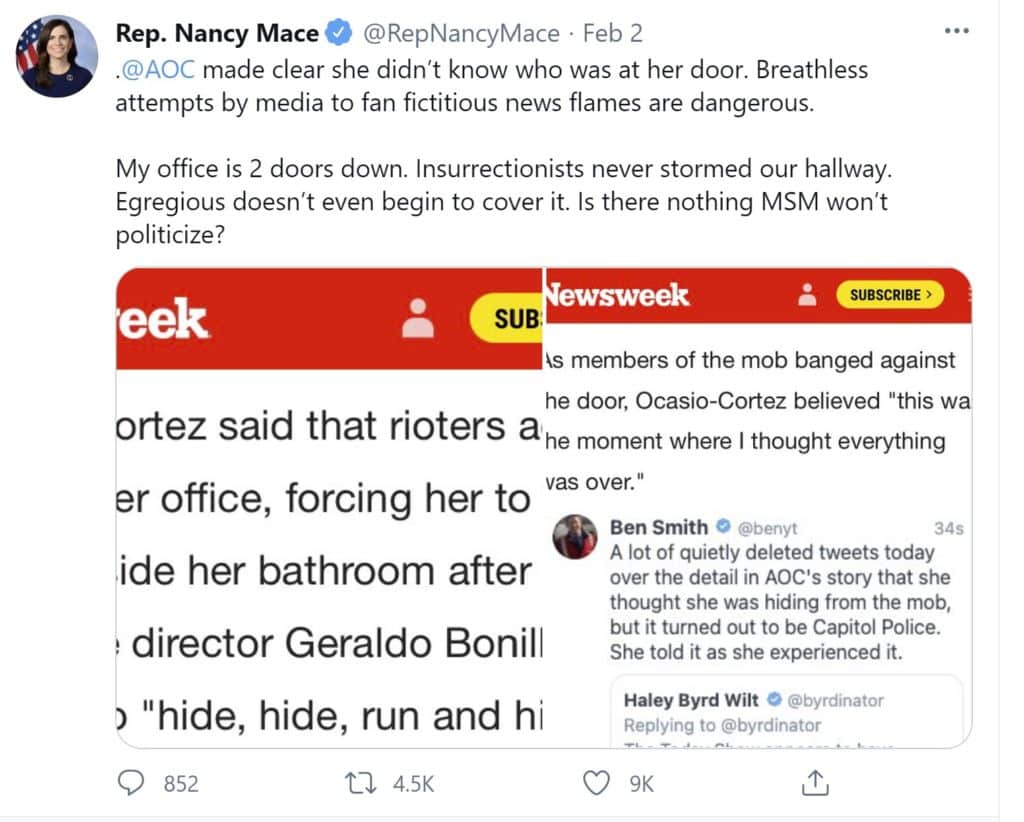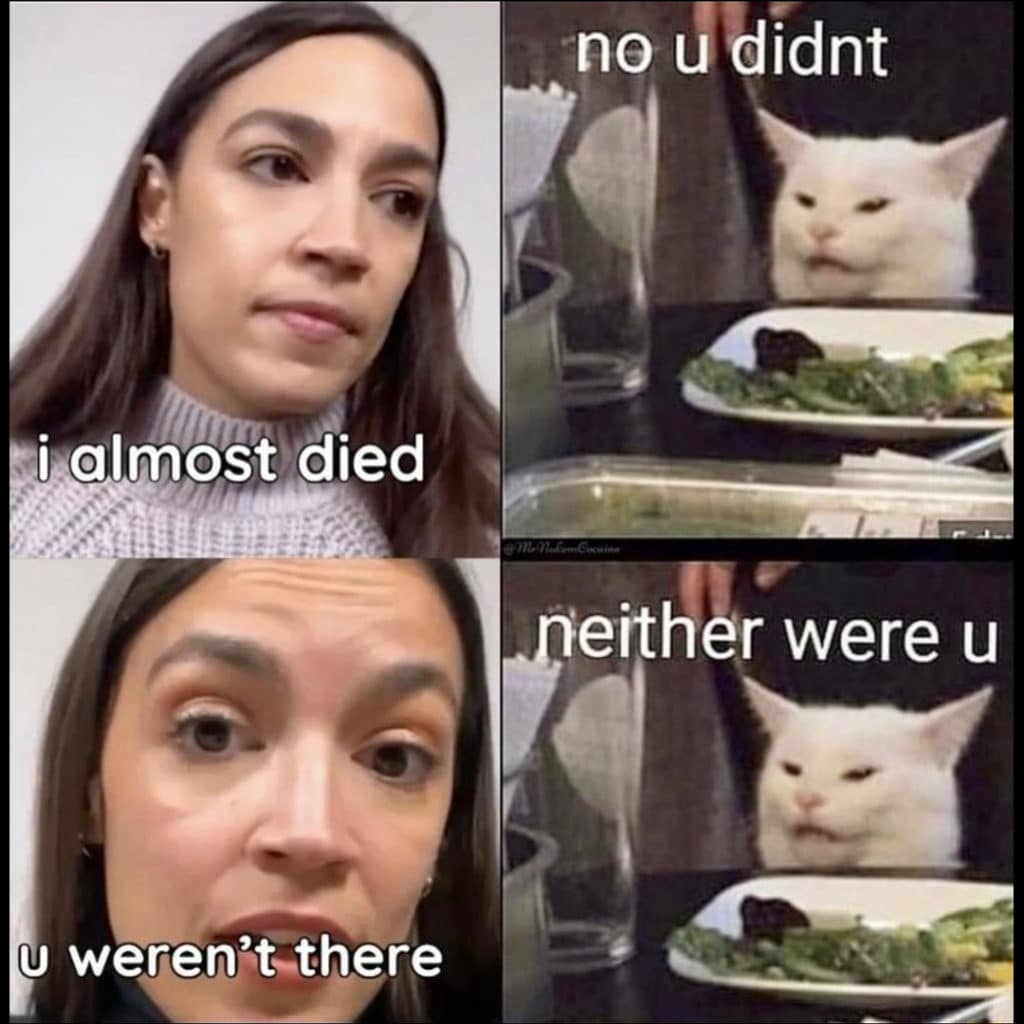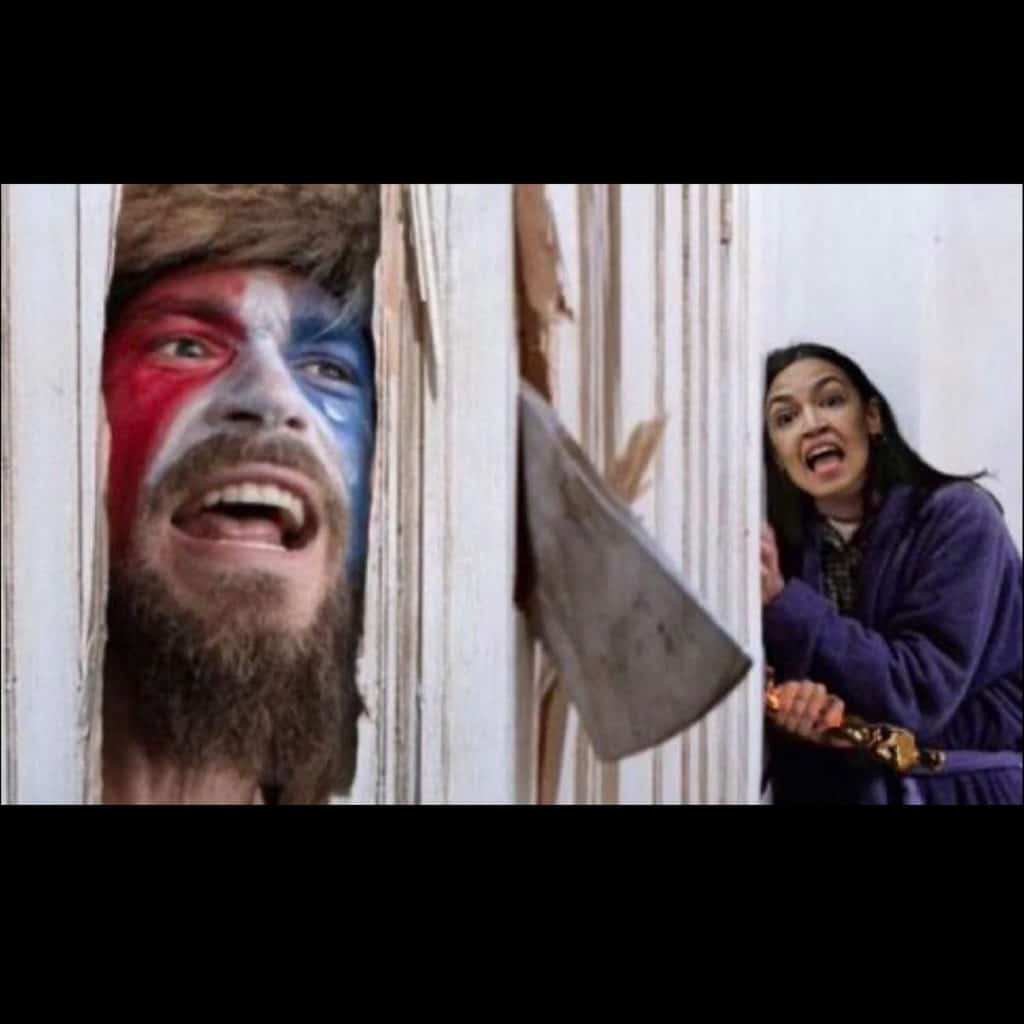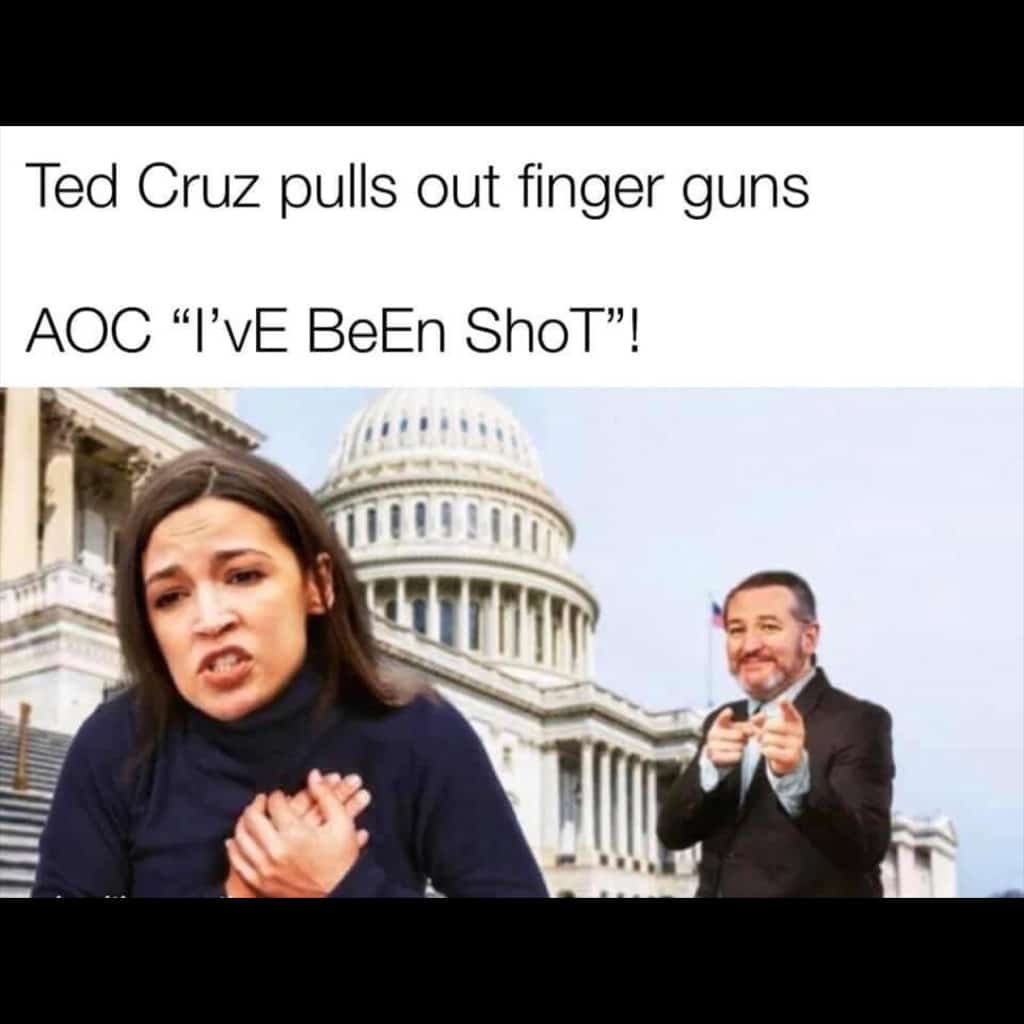 This all has brought up a slew of people likening this to the Jussie Smollett affair where he made up a story about being attacked by two white supremacists and having a noose put around his neck, when in fact it was two guys that he paid the help fake the story.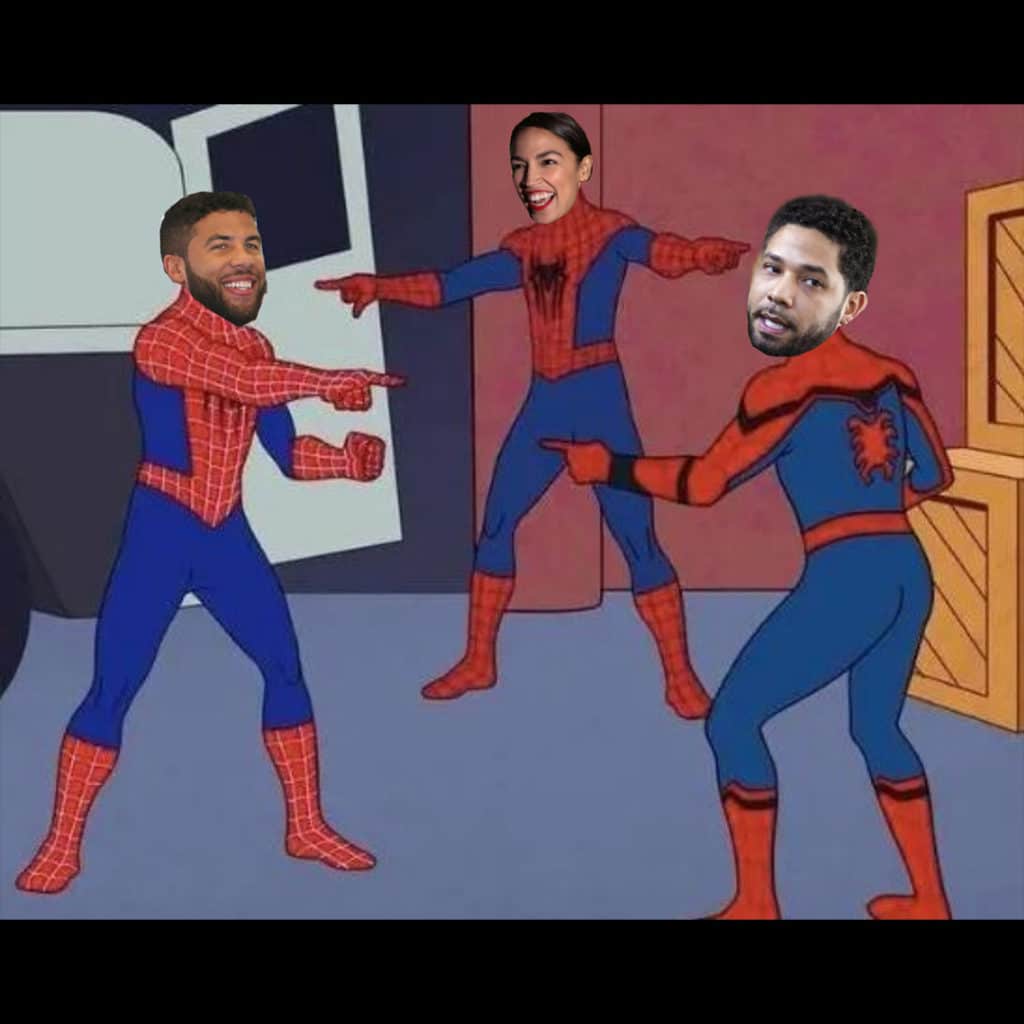 We shouldn't forget that this isn't Cortez's first rodeo at whipping up fake drama.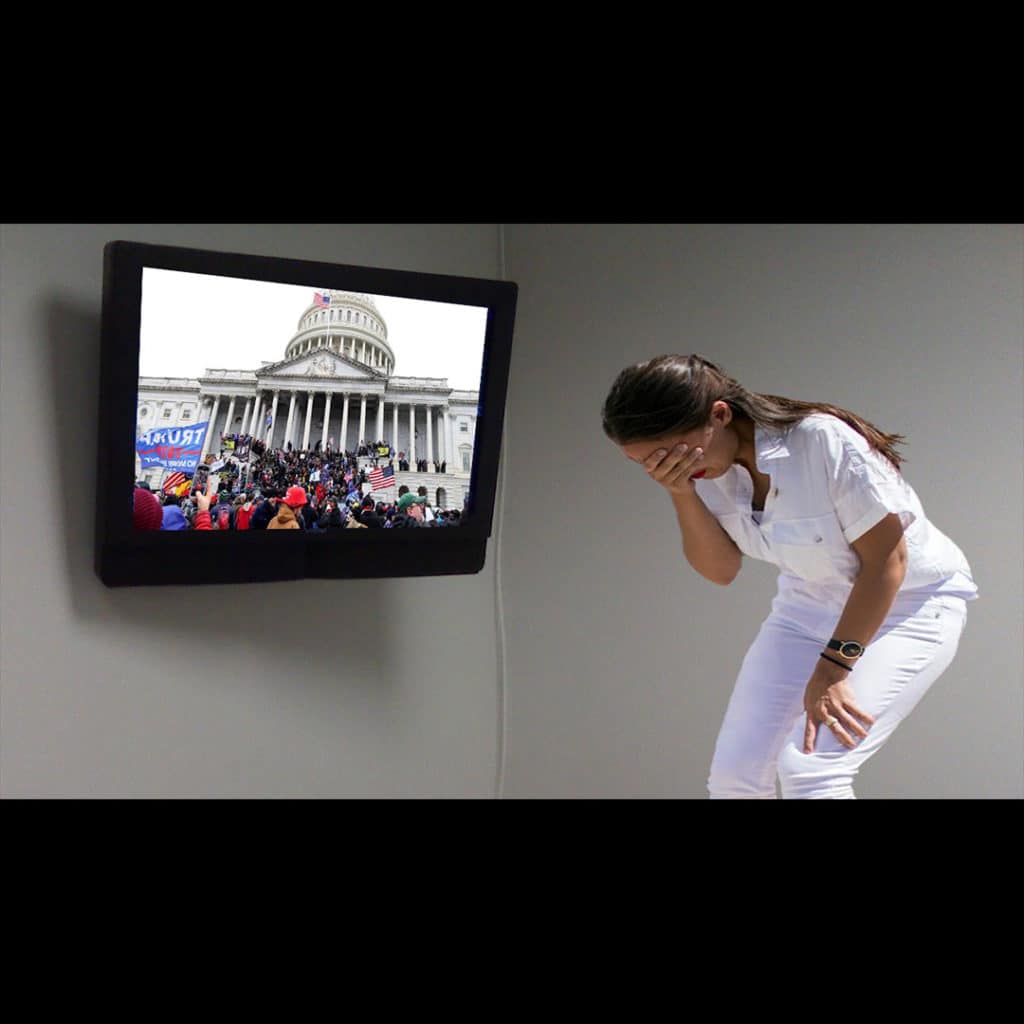 Back when she was protesting the detention of illegal aliens on the Mexican border, she did a series of heartfelt shots that were in fact, her reacting to an empty parking lot. Did AOC lie? I'm not sure I'd call it a lie as much as I'd call it the equivalent of a political fishing story. Everything is bigger and more dramatic in the retelling compared to what actually happened.
---